Serving all your needs since 1992
Metro Parking is established as the leading total solutions provider for a diverse range of clients, spanning commercial, industrial and residential property owners, developers, real estate consultants and government entities across Asia Pacific.
With offices and operations in Singapore, Malaysia & Philippines, Metro Parking has successfully cultivated long-term customer relationships by leveraging the latest technologies and tapping on the combined expertise of its award-winning team of professionals.
With over 20 years of industry experience, Metro Parking has a proven track record in meeting your needs.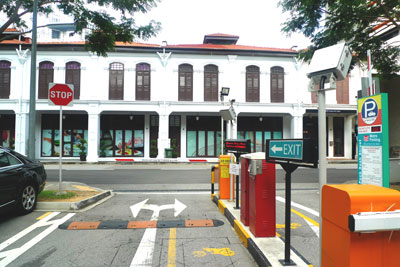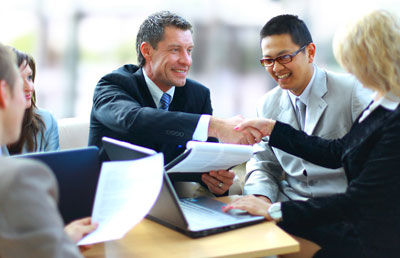 People
our greatest asset; recognition for initiative, innovation & services
Ownership
take responsibility, being involved, build relationships
Winning Spirit
think win-win; sharing success with partners
Excellence
Service excellence, our goal
Responsiveness
Respond to client's needs
Mission
We provide a great parking experience for motorists in a safe and secure environment.
Vision
To grow from a solution provider to a fore-runner in shaping the parking industry by integrating our services to provide facilities management and related sales of products and services.
Company's Recognition In Training Efforts
Metro Parking (S) Pte Ltd is the first parking management and consultancy company to bag the prestigious People Developer Standard and Certified On-The-Job Training Centre awards. These awards bear testimony to the conscious efforts of the company in training and developing staff to their fullest potential, led by Senior Management and the Learning and Development Department.
The company will continue to strive for greater heights and its simple yet meaningful tagline reflects all these efforts. As we say, Metro Parking is "HERE TO SERVE YOU BETTER".
To Be The Best In Vehicle-Parking Industry
Metro Parking (S) Pte Ltd is the first carpark operator to be awarded the Certified On-the-Job Training Centre (COJTC) status by ITE. This marks another achievement for the company, which has already obtained the People Developer Standard earlier on.
The Certified On-The-Job Training Centre recognition by the Institute of Technical Education (ITE), serves to reinforce Metro Parking's belief in structured on-the-job training (OJT). Its own in-house Certified Car Park Management Course (CCPM) was designed to equip all our employees with the basic knowledge and skills in managing car park operations. The CCPM is very much OJT-based, with modules covering essential topics like Customer Service, Simulation Training and Equipment Training. Only upon passing the assessments will the employee be deemed proficient in car park operations and handle the operations on his/her own.
Model Company
With all it's efforts in training & development and improving work processes, the company was also recognized this year as a "Model Company" under SPRING Singapore's Work Redesign initiative. While training it's employees is no doubt important, the company is constantly looking at improving its processes as well, employing automation and streamlining its daily operations, all with the Customer in mind.
BizSafe Level 3
Metro Parking have recently been certified by the Workplace Safety & Health Council (WSH) as a bizSAFE Level 3 company. By achieving this, we have recognized its ethical and legal responsibility in managing safety and health hazards workplace to all employees, customers, suppliers, visitors and contractors.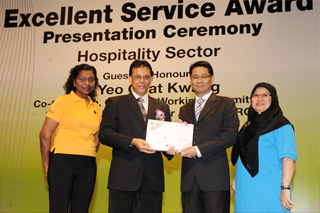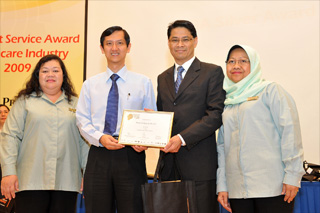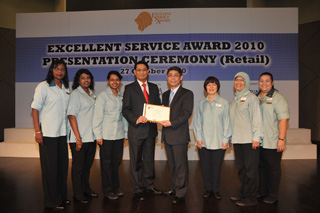 To Be The Best In Vehicle-Parking Industry
Metro Parking (S) Pte Ltd is the first carpark operator  to be awarded the Certified On-The-Job Training Centre (COJTC) status by ITE. This marks another achievement for the company, which has already obtained the People Developer Standard earlier on.
Drive Off With A Smile
YOUR heart sinks as you approach your car. The left back tyre's completely flat, and you have no idea how to change it. If that's not bad enough, imagine the CBD hourly parking bill you'd chalk up by the time you get everything sorted out.
If you're a Metro Parker, you have nothing to fear, as one lady customer found out. Just approach the customer service officer (CSO) or customer service executive (CSE), who is equipped with skills beyond just service with a smile.
Not only did the customer get her tyre changed, her parking fee was also waived out of goodwill.
Sharing this real-life situation that occurred a few months ago, Metro Parking Pte Ltd managing director Tyrone Lopez illustrated how far his company's employees have come since the days of the jaga kereta (car watchmen).
Metro Parking takes pride in being at the forefront of technology, which has seen parking management evolve from the manual system, to auto-pay machines, to today's CashCard payment system used in all its 22 car parks across the island.
"Technology has made us less reliant on manpower," said Mr. Lopez. "But the people that we have now have different skill sets."
Technology has also freed the CSOs from the minute-to-minute operations, allowing their to focus more on customer service. To help reinforce the different mindset needed, the 50 or so car park attendants, who were previously called operations assistants, were given the title of Customer Service Officers.
But, technology's drawback is its facelessness, and not just to customers. It sometimes displaces employees as well.
"In 1998-99, when we were chasing technology in parking, we were so immersed in this that we forgot about our operations assistants," said Mr. Lopez.
"We just assumed that they would automatically be able to manage the system and we ran into a brick wall. Because we found that the parking attendants of yesterday couldn't cope with the technology … and many dropped out. That's where Work Redesign came it. The methods of training had to change."
Work Redesign came in as the company was embarking on its People Developer (PD) path. After a toss-up between ISO certification or PD in end-1998, Metro Parking chose to obtain the latter.
"ISO is procedural – there's no human element in it, you just follow by the book", said Mr Lopez. Being in a service industry, it was important for Metro Parking that the emphasis was on developing its employees.
"We went into PD because we wanted to be given a system that we can call our own, something that will benefit our people."
It is "a big problem area" finding computer literate people who are willing to work in car parks, Mr. Lopez admitted. The company tackled this problem through training – even for those who have zero computer knowledge – provided they were willing to be trained. Trainee CSOs undergo a five week on-the-job Certified Car Park Management Course (CCPM) during which they are taught to operate the car park computer software, maintenance and troubleshooting, and to generate daily reports.
Besides administration training, procedures and processes, and situational simulation, the course includes a customer service module, which teaches trainees the finer points in delivering excellent service, from housekeeping to grooming to communicating with customers.
"Their competency set has to change," said Mr. Oliver Teo, the company's Learning and Development Manager. "CSOs now have other functions to full, not just collecting the money."
Metro Parking also invests in external value-added courses for its CSOs, such as first aid and basic security. The company will soon be embarking on a basic car maintenance course for its CSOs, so that they can help jump-start a customer's stalled car, for example.
Last September, Metro Parking sent about 20 of its heads of department, administrative supervisors and customer service executives (who supervise the CSOs) for SPRING Singapore's Work Redesign Manager Course. "We got insight on what a structured Work Redesign would entail, as well as the commitments," said Mr. Teo: This gives them the grounding to redesign other jobs in the future, such as those of the administrators and the CSEs.
Now, every employee in Metro Parking has a formal career development path set out for him, as well as a formal training programme to meet the expectations of both the company and the employees in terms of career development. This puts an end to the preconception that being a car park attendant is a dead-end job.
"You have a happy employee because he or she knows there are some prospects," said Mr. Lopez.
"Some people would argue whether this leads to better business results, but a highly-motivated employee will work his heart out – we try to install the 'Metro passion' in them. The obvious outcome would be better business results."
First To Take Up People Developer
Metro Parking is practicing People Developer standards to realize its goal of becoming the number one in the parking management industry
By Judy Kan
THE STRAITS TIMES : MONDAY November 13, 2000 [PEOPLE EXCELLENCE 2000]
Making the change is easy when one is driven by a strong, clear vision.
For Mr Tyrone Lopez, managing director of Metro Parking, it is to be number one in the carpark management industry in Singapore.
It is a realistic aim for the current Number Three, and the company is convinced that adopting the People Developer standard is a key step to achieving it.
First to take up PDS
Metro Parking, the first carpark operator to be awarded the standard, has 80 staff members. It operates 25 car parks in Singapore, including those at Shaw Centre, Century Square, Loyang Point, Orchard Cineleisure and Eastpoint Mall.
Much soul-searching was done before it decided to proceed, and management had to change its outlook and mindset.
Being in the business for so long, we have to think out of the box. lt's easy to stay put and not move. But looking ahead, there needs to be renewal and change must come about if we want to lead the industry into the new age," said Mr Lopez.
Finally, with an initial $50,000 investment, Metro Parking "bit the bullet". There has been no looking back since.
Roadmap to growth The People Developer standard not only provides a roadmap for the company to achieve its business goals, it also ensures that these are in synch with expectations and needs of individuals within the company.
'One of the thrusts of PD is, you chart the career path of employees, establish skills and knowledge levels, so they know what your expectations are. If there's a gap, we seek to reduce it through training" said Mr Lopez.
For Metro Parking, this has led to the establishment of full-fledged training department to spearhead a structured training approach with proper evaluation, monitoring and review procedures.
Better hiring policy
In addition to structured training, the company now has smarter hiring policies. A key issue it had contended with was staff turnover: each attendant would stay an average of three months.
This was hardly ideal from management's viewpoint. Further analysis revealed that it wasn't an issue of recruitment but of retention.
While the industry trend towards full automation means less reliance on manual labour, it also means
that the job scope of a car park attendant will change.
No more is it a simple man-at-the-entrance, pay-and-collect procedure. An attendant now needs to have the knowledge and skills to operate highly sophisticated equipment.
Said senior human resource manager Ms Linda Wong: "We now hire better qualified people, minimum upper-secondary qualifications, so that they can cope with the level of training. They stay longer because they realize that we really care about them."
Welfare schemes
To further augment the employer-employee relationship, the company has welfare schemes such as birthday celebrations for all staff, as well as a paid day-off for birthdays.
"It's early days yet, but we believe our investment will show in improved business performance,"
said Mr Lopez.
There is a huge market potential – only 27 per cent of all commercial buildings licensed to the Urban Redevelopment Authority are currently managed by external car park operators.
Metro Parking currently has a regional presence in Malaysia, Brunei and the Philippines, and it plans to expand into Thailand and Indonesia.
"The future will be service-focused. When we say service quality, we really mean it," said Mr Lopez.
Metro Parking Launches Service Excellence Programme
To better serve customers and continue providing a great parking experience to motorist, Metro Parking successfully launched a Service Excellence Programme in May 2005.
To date, Metro Parking has received 1 EXSA Star Award, 5 EXSA Gold Awards and 13 EXSA Silver Awards.
Based on international research and the best practices of world-class companies, the Service Excellence Programme will
Review the entire customer service value chain
Develop specific customer service blueprints that stipulate service excellence standards
Train all staff including managers on the fundamentals of service excellence
Transfer classroom learning into the workplace by providing systematic follow-up through structured on-the-job training conducted by immediate supervisors; and
Establish a follow-up Service Excellence Monitoring System
Conducted over a period of 12 months, the Service Excellence Programme will provide the foundation for the company to scale new heights in customer service and enhance market differentiation. It will revisit the basics of serving customers. Emphasizing both hardware and heart-ware, the Programme will seek to strengthen the 'Metro way' of delighting customers in providing a great experience.
Service Excellence for Metro Parking is a marathon without a finishing line. It will challenge Metro Parking to do better than the best offered by the market and create the future for our company and our people.